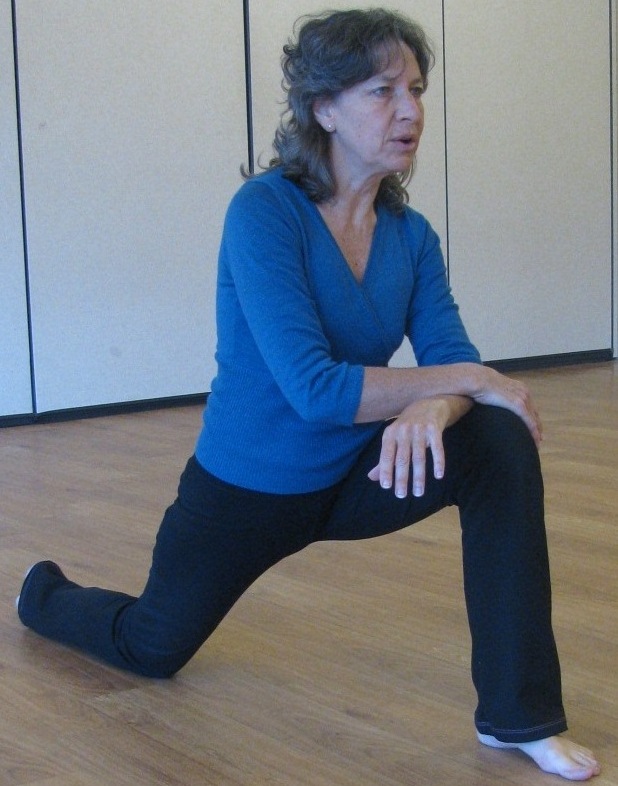 Is your daily life affected by back pain?
Do you find it difficult to get through the workday without pain?
Do you find yourself unable to actively play with your kids or pets?
Is pain a constant companion that you cannot conceive being without?
Imagine that you do nothing about your back pain ---what will you feel like in one year, in five? Most often symptoms get worse and mobility becomes increasingly compromised.
What if there was a possibility for change toward a pain free existence?
What if you could gain the ability to relieve your back pain yourself? Are you willing to give yourself this gift? Regain energy and improve your everyday life by learning the tools to alleviate your back pain.
Pain is not a normal part of aging.
I am a Fitness Consultant in Marin certified in Personal Training, Yoga and Pilates with over 15 years of fitness experience. I have been teaching Yoga for Back Care and Top 3 Keys to Get Out of Back Pain workshops for years with great success. I use many modalities, including Yoga to help my clients ease their back pain.

The right combination of stretching and strengthening will lessen and many times even eliminate most back pain. Learning which moves are the correct back pain exercises for you is key to back pain relief.
Top 3 Keys to Get Out of Back Pain is a workshop for anyone who has "issues" with their back. I teach you specific moves to help rehabilitate your back and help ease your pain. I give individual attention so that you go home with moves that are specific for your back condition. I will provide lots of information about how to take care of your back so that it feels better and more pain-free.

Everyone works at their own level.
Check Back Workshop page for the date of the next workshop.

Testimonials:

"...I have been stretching everyday for the last 10 days and I'm feeling much better. It seems the stretching has reduced the pressure on the L-3 nerve root. On a scale of 1-10 my pain is a 0 (was a 12). I will continue to stretch everyday as part of my routine, do my "SPAET METHOD" stretches. Thank you very much for your kind help with my wretched condition. Your "system" works and I am proof of it...." - Ted S, Novato


"...I'd had back pain for over 8 years and it was intolerable. I couldn't find a position that didn't hurt, whether sitting, standing, or walking. Tried acupuncture, chiropractic, and traditional approaches and the specialist said the only option was spinal fusion surgery. Dot gave me hope and she gave me some very different suggestions. She showed me specific moves to do and told me to stay in the pain-free zone. I followed her program and my pain was 95% better within a few months. Now I'm reclaiming my life and starting to do things I never thought I'd get to do again. It's a miracle!..." - Eileen B., San Rafael


"Dot Spaet, I just had a magical & victorious moment!!! (For anyone who has suffered low back pain, you'll know that even though it seems like nothing... -- this is a HUGE step forward!)
I just decided to paint my toes, and I was able to EASILY put my foot on the ***highest*** part of our toilet with NO pain or pinching or strain. I could reach my toes easily and painted them NO PROBLEM! This wasn't possible before our work together. I remember it being such a freaking struggle just a couple months ago. Thank you, Dot!!! " - - Janelle E., Santa Cruz


"...My chronic hip and back pain were almost completely gone after only 4 days using the program Dot designed for me. ..." - Renee R., Santa Rosa
"...If I had known it was going to be this easy, I would have done this years ago..." - Back Care student, Santa Rosa
"...I used to have at least one episode with my back annually. I memorized the moves you showed us and I haven't had an episode with my back in years now..." - Brendan B., San Rafael
Feel GOOD!
For your FREE cutting edge fitness tips
sign up here to join our email list
* Receive exclusive discount coupons
* Be the first to be notified of upcoming workshops and classes


FitnessByDot will not sell, rent or distribute your email address to any other companies.